With a rewards card, every visit earns you a point.
Ammar Food Store, with Online Orders, is launching an easy-to-use reward and loyalty program in its Peterborough store combined in mobile apps which is very convenient and focuses on providing the most value to our loyal customers.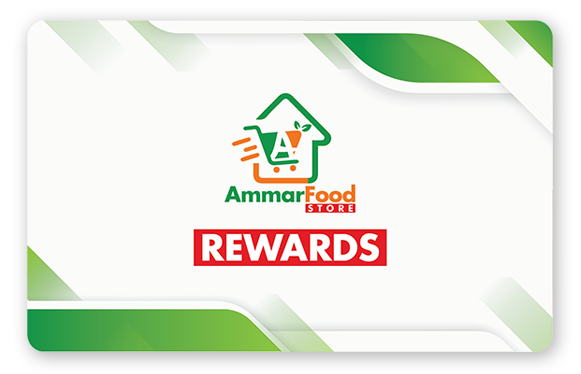 Introducing the Ammar Food Store Online Orders and Rewards Card, aimed at rewarding you, our most loyal customers.
Collect points – every time you spend in-store and you'll receive amazing rewards.*


Grab your rewards. Get registered by downloading our app.


Collect points every time you spend from our store. Your points earn the rewards including cashback, discounts and many more.